Paducah Tilghman

High School




Class of 1963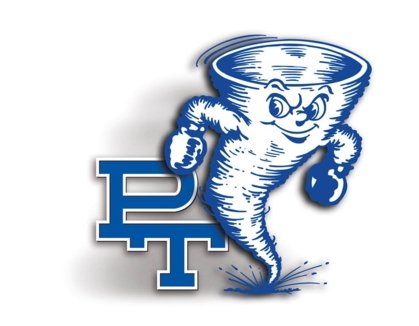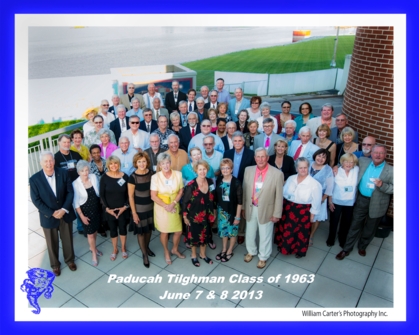 50th Class Reunion 2013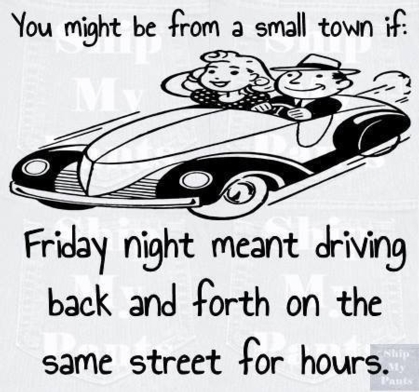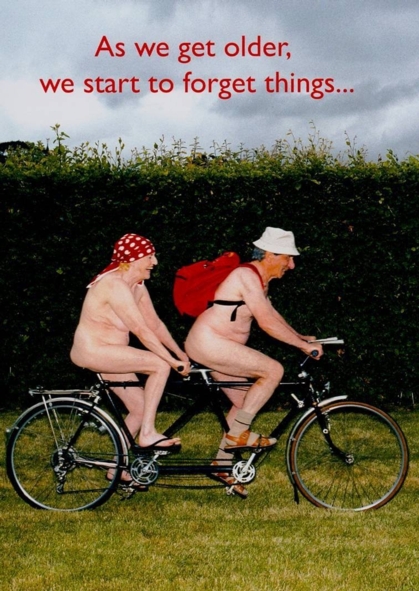 📼
Can you identify with this?? 😉🙀
Thought I'd share something I received from Robert (Bob) Flowers. I believe it to be so true for us at the age we are. See what you think.
Thanks Bob!
I FIRST STARTED READING THIS EMAIL & WAS READING FAST, UNTIL I REACHED THE THIRD SENTENCE. I STOPPED AND STARTED OVER READING SLOWER AND THINKING ABOUT EVERY WORD. THIS EMAIL IS VERY THOUGHT PROVOKING. MAKES YOU STOP AND THINK. READ SLOWLY!

AND THEN IT IS WINTER

You know. . . time has a way of moving quickly and catching you unaware of the passing years. It seems just yesterday that I was young, just married and embarking on my new life with my mate. Yet in a way, it seems like eons ago, and I wonder where all the years went. I know that I lived them all. I have glimpses of how it was back then and of all my hopes and dreams.

But, here it is... the winter of my life and it catches me by surprise...How did I get here so fast? Where did the years go and where did my youth go? I remember well seeing older people through the years and thinking that those older people were years away from me and that winter was so far off that I could not fathom it or imagine fully what it would be like.
But, here it is...my friends are retired and getting grey...they move slower and I see an older person now. Some are in better and some worse shape than me...but, I see the great change...Not like the ones that I remember who were young and vibrant...but, like me, their age is beginning to show and we are now those older folks that we used to see and never thought we'd be. Each day now, I find that just getting a shower is a real target for the day! And taking a nap is not a treat anymore... it's mandatory! Cause if I don't on my own free will... I just fall asleep where I sit!

And so...now I enter into this new season of my life unprepared for all the aches and pains and the loss of strength and ability to go and do things that I wish I had done but never did!! But, at least I know, that though the winter has come, and I'm not sure how long it will last...this I know, that when it's over on this earth...it's over. A new adventure will begin!

Yes, I have regrets. There are things I wish I hadn't done...things I should have done, but indeed, there are many things I'm happy to have done. It's all in a lifetime.

So, if you're not in your winter yet...let me remind you, that it will be here faster than you think. So, whatever you would like to accomplish in your life please do it quickly! Don't put things off too long!! Life goes by quickly. So, do what you can today, as you can never be sure whether this is your winter or not! You have no promise that you will see all the seasons of your life...so, live for today and say all the things that you want your loved ones to remember...and hope that they appreciate and love you for all the things that you have done for them in all the years past!!

"Life" isn't tied with a bow but it's still a gift to you. The way you live your life is your gift to those who come after. Make it a fantastic one.

LIVE IT WELL!
ENJOY TODAY!
DO SOMETHING FUN!
BE HAPPY!
HAVE A GREAT DAY

Remember "It is health that is real wealth and not pieces of gold and silver.

LIVE HAPPY IN 2013! (2015)

LASTLY, CONSIDER THE FOLLOWING:

TODAY IS THE OLDEST YOU'VE EVER BEEN, YET THE YOUNGEST YOU'LL EVER BE SO - ENJOY THIS DAY WHILE IT LASTS.

~Your kids are becoming you......but your grandchildren are perfect!

~Going out is good. Coming home is better!

~You forget names.... But it's OK because other people forgot they even knew you!!!

~You realize you're never going to be really good at anything.... especially golf.

~The things you used to care to do, you no longer care to do, but you really do care that you don't care to do them anymore.

~You sleep better on a lounge chair with the TV blaring than i n bed. It's called "pre-sleep".

~You miss the days when everything worked with just an "ON" and "OFF" switch.

~You tend to use more 4 letter words ... "what?"..."when?"... ???

~Now that you can afford expensive jewelry, it's not safe to wear it anywhere.

~You notice everything they sell in stores is "sleeveless"?!!!

~What used to be freckles are now liver spots.

~Everybody whispers.

~You have 3 sizes of clothes in your closet.... 2 of which you will never wear.

~~~But Old is good in some things: Old Songs, Old movies, and best of all, OLD FRIENDS!!

Stay well, "OLD FRIEND!"

Send this on to other "Old Friends!" and let them laugh in AGREEMENT!!!

It's Not What You Gather, But What You Scatter That Tells What Kind Of Life You Have Lived.
****************************************************************************************************************************
From our 45th Class Reunion.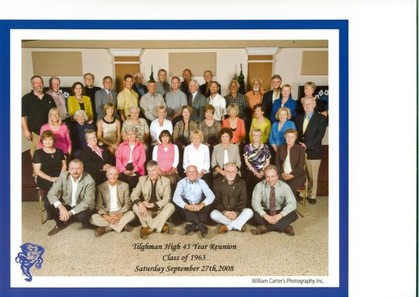 Lunch with Rosalind Hale Edmonds, June 28th, downtown Paducah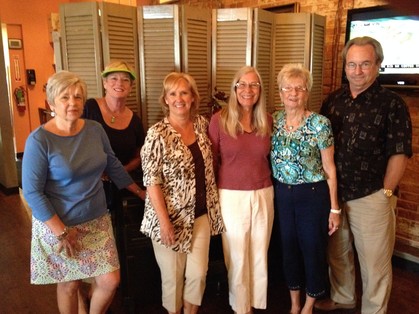 We had such a good time visiting with Rosalind, her husband Phil and step-mom, Evelyn Hale. We learned interesting facts, not only about Rosalind, but some of the classmates there!! Phil asked what was the "worst thing" we use to do in the '60's. LOL We had some good laughs. (You really needed to be there!) Those attending were left to right: Lucretia Byrd Whitis, Betty Beockmann Higdon, Martha Wilbourne Mason, Rosalind Hale Edmonds, Sherry Miller Martin & Terry Jo Saffer. Thanks Rosalind, for letting us know you were in town and taking a couple of hours to visit with us. We so enjoyed getting to know Phil and Evelyn is a joy. (You were, too, Phil!) (Lynda Huyck, she talked so sweetly(?) about your Mom. I told her she should have brought her. She said, "Well, she would know each one of you, all about your families and what you are doing now!" LOL) Really folks, we had such a good time. Hope you can join us next time. Speaking of next time, who will be the next one to visit your hometown of Paducah? Let us know if you want to get together!!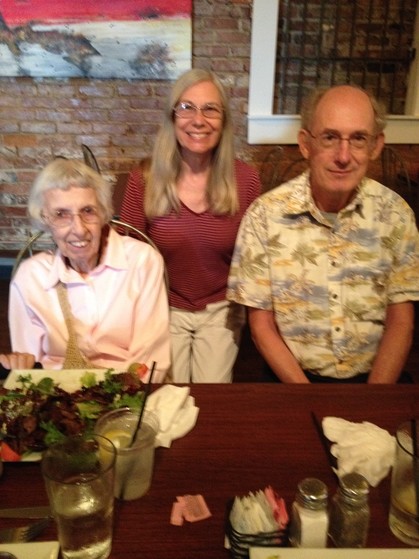 In March, Mary Clark Gagliardi was in town visiting family and we were able to spend a couple of hours with her. I apologize that I am just now getting the picture on here. Mary leads a very interesting life...... Canada is her main homebase but she also spends several months in Florida each year. She and her husband Mario love to travel and they have been on multi cruises. Thanks Mary for calling us. Let's do it again soon!!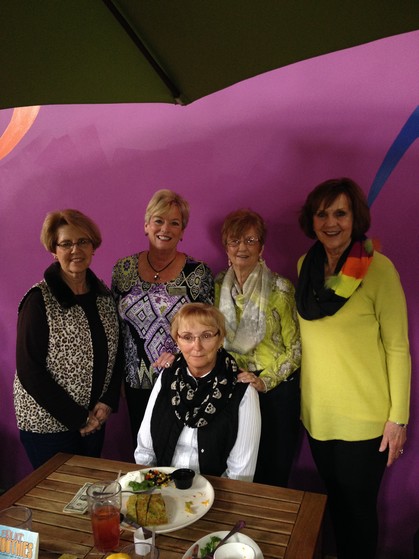 Those attending lunch with Mary were Earline Green Wurth, Betty Boeckmann Hidgon, Sherry Miller Martin & Judy Hack Schiller.

Health Tip #101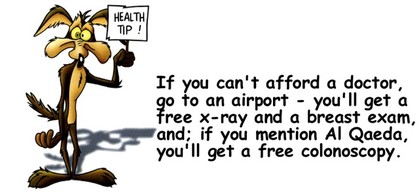 We will try our best to give you interesting/informative
facts and tips each month!! No thanks necessary!

This pic was in an old file. Thought it would be interesting to place on here for you to see. I think most have names posted. Have fun with this.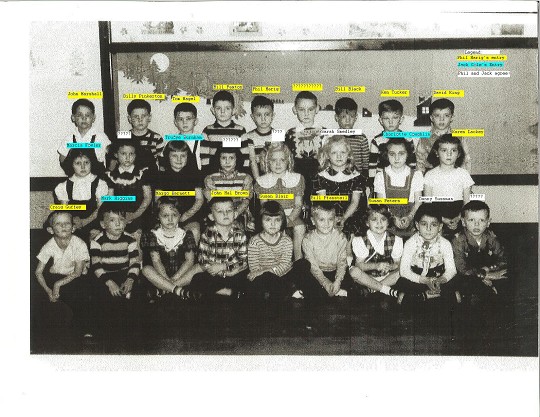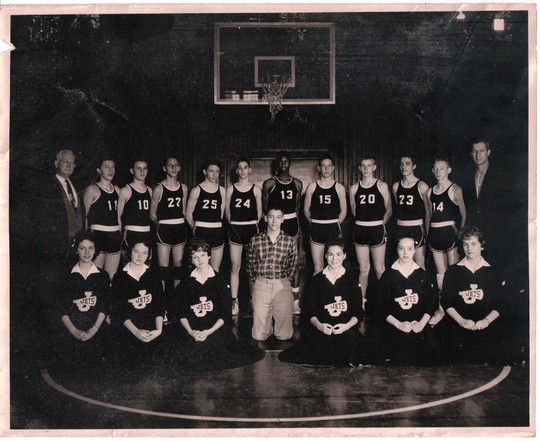 How many faces do you recognize from this Jetton Basketball picture?
HOLD THOSE THOUGHTS!
(Working on a page for you to enter your remarks and comments to these pics.)


IF YOU ARE CONCERNED ABOUT YOUR PRIVACY, PLEASE READ OUR WEBSITE SECURITY NOTICE BELOW:
****Website Security Notice:
So that you will feel more confident in filling our your profile info, please read our Security/Confidental Statement.
Please complete all your CONTACT INFORMATION. This information is very important for us to maintain contact with you. Only the site administrator has direct access to this information. When you complete your PROFILE, there is a check box that controls whether or not your address and phone number(s) are displayed when a logged in member views your profile.
When completing your PROFILE, there are 2 check boxes that you should pay particular attention to:
PROFILE VISIBILITY: This box is checked by default. Unchecking this box will allow ALL persons (members and non-members) to see portions of your profile. Checking this box will secure your data so that ONLY MEMBERS can view any part of your profile. We URGE you to leave this box checked. Note: Non-Members can NEVER see your address or phone number(s) regardless of the setting for CONTACT DETAILS (below).
CONTACT DETAILS: This box is unchecked by default. Checking this box will allow logged in members to see your address and phone number(s) while viewing your profile. If you do not want this information to be seen, this box should be left UNCHECKED.
HOW CAN SOMEONE CONTACT YOU?: Your eMail address is NEVER visible. Emails from this site are controlled through the Message Center. If you send an email to a classmate, this site sends a notice to the addressee informing them they have a message waiting. The classmate is then instructed to log in to view their message(s).
Every precaution has been taken to protect your privacy, please feel free to contact us if you have questions or concerns.
Join other classmates from the Class of '63
Click Here


You know, it is NEVER too late to tell a Veteran
"THANK YOU FOR YOUR SERVICE TO OUR COUNTRY"!!!
Thank you for defending our rights & freedoms!!!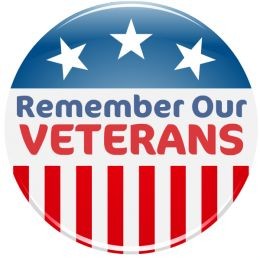 If you have some military pictures to share, send them to me & I'll get them posted ASAP.

******************************************
ANNOUNCEMENTS
The Survey: What Gary said.
UPCOMING BIRTHDAYS