In Memory
William Bill Brower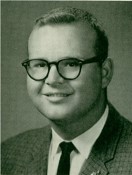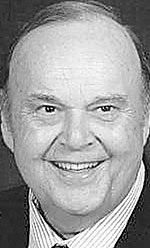 Virgil William "Bill" Brower Jr., 65, of Paducah died Wednesday, March 2, 2011, at 12:14 p.m. at Western Baptist Hospital.
Bill was a graduate of Paducah Tilghman High School and Murray State University. He spent most of his career as an elementary school teacher in and around Fairfield, Ill. He retired as an instructor at Frontier Community College. He was a member of First Baptist Church of Paducah, Kiwanis Club of Lone Oak, and The Gideons International. He also volunteered at the Luther F. Carson Center.
Bill is survived by his wife of 17 years, Myra Atherton Claus Brower; his son, Virgil William Brower III of Chicago, Ill.; his daughter, Missy Brower Faughn and her husband, Chad, of Lone Oak; his stepdaughter, Amy Claus Blackwell and husband Chris of Franklin, Tenn.; and his grandchildren, William Layton Faughn, Emily Blackwell, Joshua Blackwell, and Anna Blackwell. He is also survived by his sister, Joann Leidecker of Paducah, and several nieces and nephews.
Bill was preceded in death by his parents, Louise Mize Brower and Virgil William Brower Sr., and his first wife, Linda Egger Brower.
Funeral services will be Saturday, March 5, 2011, at 10 a.m. at the Milner & Orr Funeral Home of Paducah with Dr. Todd Brady and the Rev. Tommy Tucker officiating. Graveside and burial services will be at 2 p.m. Saturday, March 5, 2011, at the Maple Hill Cemetery in Fairfield, Ill.. with the Rev. James Wright officiating.
In memory of Bill, contributions may be made to First Baptist Church of Paducah, 2890 Broadway, Paducah, KY 42001; The Gideons International, Paducah East Camp. P.O. Box 8436, Paducah, KY 42002; or The Linda K. Brower Memorial Scholarship, c/o Missy Faughn, 4065 Cleary Drive, Paducah, KY 42003.
Visitation will be after 5 p.m. Friday, March 4, 2011, at the Milner & Orr Funeral Home of Paducah.
You may light a candle or leave a message of comfort at www.milnerandorr.com.