In Memory
Gail Colbert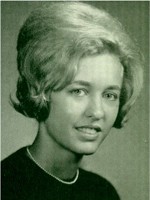 Gail N. Colbert, 61, of Paducah died at 8:46 a.m. Thursday, Nov. 23, 2006, at her residence.

She was a graduate of Paducah Tilghman High School and Murray State University, where she earned a masters degree. She was a retired teacher for the McCracken County school system.

She is survived by her sister, Lynn Wilkins and her husband, Bruce, of Paducah, and a nephew, Zach Wilkins, and his wife, Heather.