In Memory
John Via VIEW PROFILE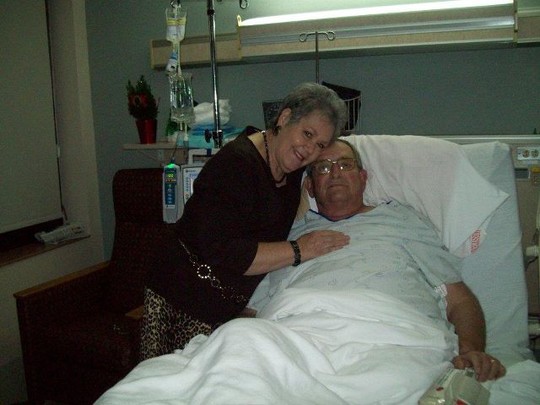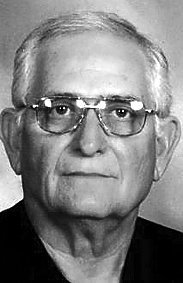 On January 7, 2012, John L. Via went from this life to his eternal home in heaven after a battle with cancer, as a result of Agent Orange.
He served in the Navy as a Field Medical Corpsman, HM2, independent duty, serving with the 3rd Marine Division during the Vietnam War, 1967-68. He worked with Prisoners of War in the DaNang area along with various other duties. He was a 1963 graduate of Paducah Tilghman High School and received an Associates of Arts degree from Paducah Community College. He was retired from the Kentucky Department of Transportation, District Office in Paducah.
John was a member of the Gospel Mission Worship Center since July, 1989. He had been active in choir and the children's Sunday School along with his passion for working with the young students in the AWANA program. He loved every child he saw, and they loved him. He always had time to give a hug to each child that desired one and had time to listen to their problems. He was very active in the Disabled American Veterans, Miles Meredith Chapter 7, serving as former Commander and as a DAV Service Officer to help other veterans in need, and also a member of the Vietnam Veterans of America and the Marine Corps League. He always said that we all need to be a servant to the Lord, and help others when the time arises. For several years he worked with the Old Order Amish and Old Order Mennonites here in Kentucky, learning their culture and religion. He helped to obtain the property needed and saw a dream of converting a stable into a church for His House Ministries in Mayfield, Ky. He never met a stranger and loved everyone.
He is survived by the special love of his life, his wife of thirty years, Delores J. Coursey Via; one special stepson, Bradford A. Jackson; a very special granddaughter and the light of his life, Jaycie Allen Coursey; a very special nephew, Jason Coursey; his very special adopted daughter, Patches XXXX, all of Paducah. His daughter, Rosemary Kathryn Via Barber and her son, Zach Peterson; two sisters, Linda Inez Downey and Rosemary Roeitties; one nephew and four nieces also survive him.
He was preceded in death by his parents, John Smith Via and Mildred Hudson Via; and one brother, Cortez "Stack" Via.
Funeral services will be held at 1 p.m. Tuesday at Gospel Mission Worship Center. Pastor Brian Nicholson and Pastor Lorenzo Nicholson of Richmond, Va., will officiate. Burial will follow at Woodlawn Memorial Gardens with full military rites. Visitation will be held from 5-8 p.m. Monday at the church. Milner and Orr Funeral Home of Paducah is in charge of arrangements.
It was John's request that contributions be made to Disabled American Veterans, Miles Meredith Chapter 7, P.O. Box 3274, Paducah, KY 42002 or St. Jude Children's Research Hospital, 501 St. Jude Place, Memphis, TN 38105.
Click here to see John's last Profile entry.